I have had a B.N.O.S LPM144-10-100 solid state linear amplifier for some time. It brought it at a ham fest and it worked fine. However, when I tried to use it recently, I noticed that sometimes the amplifier would work, but other times there was no output. Due to the intermittent nature of the fault, I knew it couldn't be the main power transistor (MRF247). The most likely cause was one of the 3 relays. There were also 5 electrolytic capacitors. I decided to change all 8 parts.
The first thing I did was cross correlate what I had with the circuit diagram (click for full size image/download).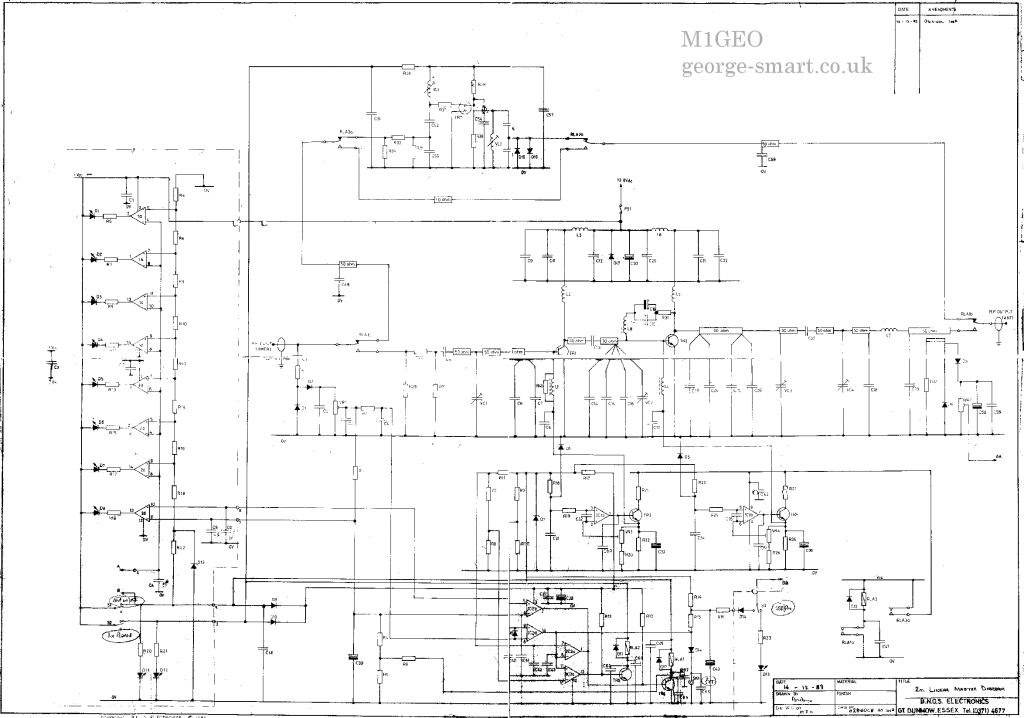 The PCB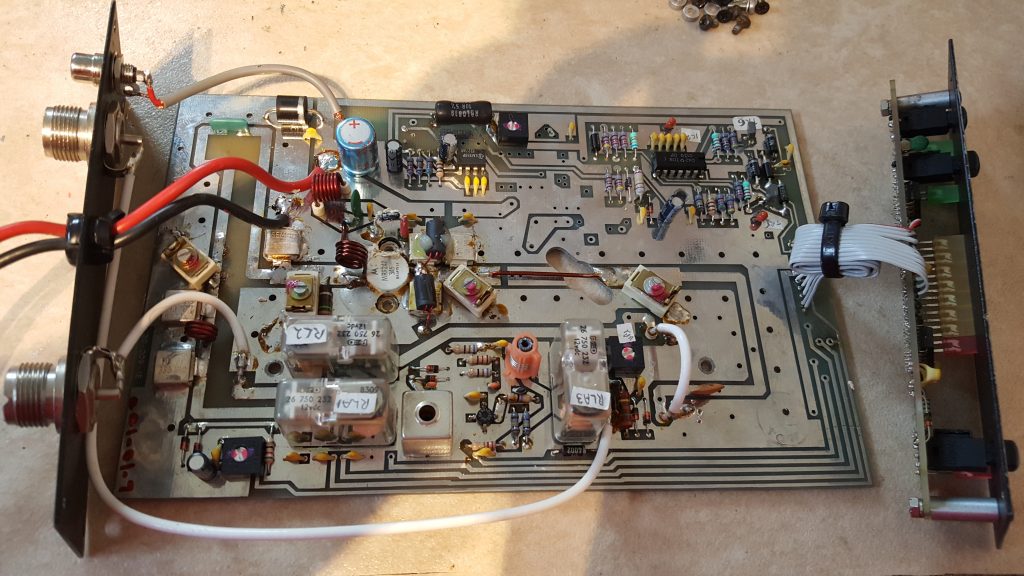 Using a desoldering station to melt and vacuum extract the solder, the 3 relays are easily removed from the PCB with no board damage.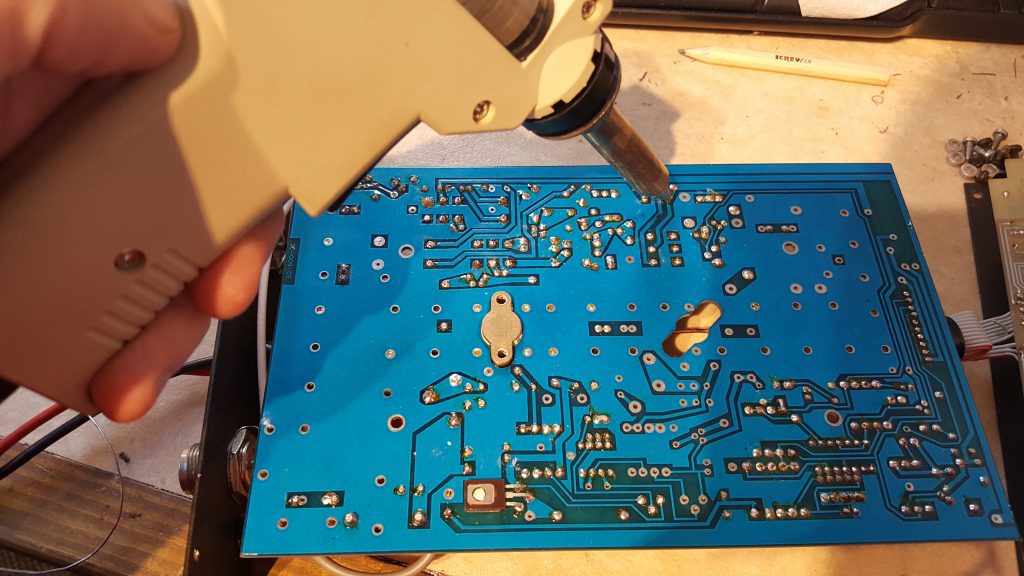 Closeup of the 3 removed relays.
Comparing the original PCB photo with the one below, you can see the 3 replacement relays and 5 capacitors.
I used Finder 40.61.7.012.0000 12V Relay (Miniature) SPDT 16A relays as my replacements sourced from Rapid Electronics in the UK, but these relays are universally available, as are different manufacturers. You will need a SPDT relay with 12V coil.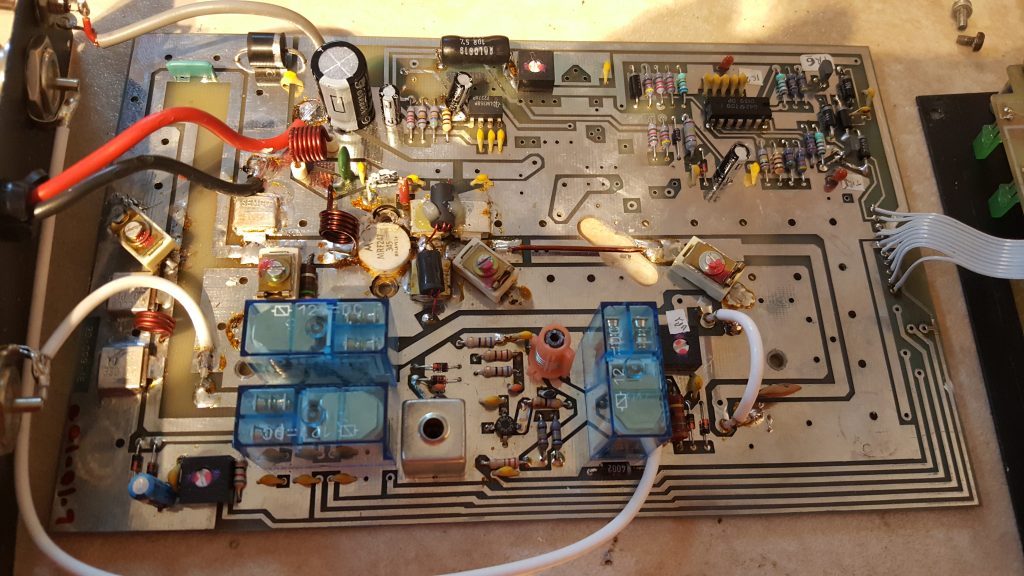 Below is the amplifier working! Yay!