This page lists a few programs on Linux that I use for Ham Radio. It just reminds me what I need to install when I rebuild my laptop.
sudo apt-get install xdx xlog fldigi wsjt wsjtx xastir grig libhamlib-utils
xdx
Xdx is a TCP/IP DX cluster client for Amateur Radio.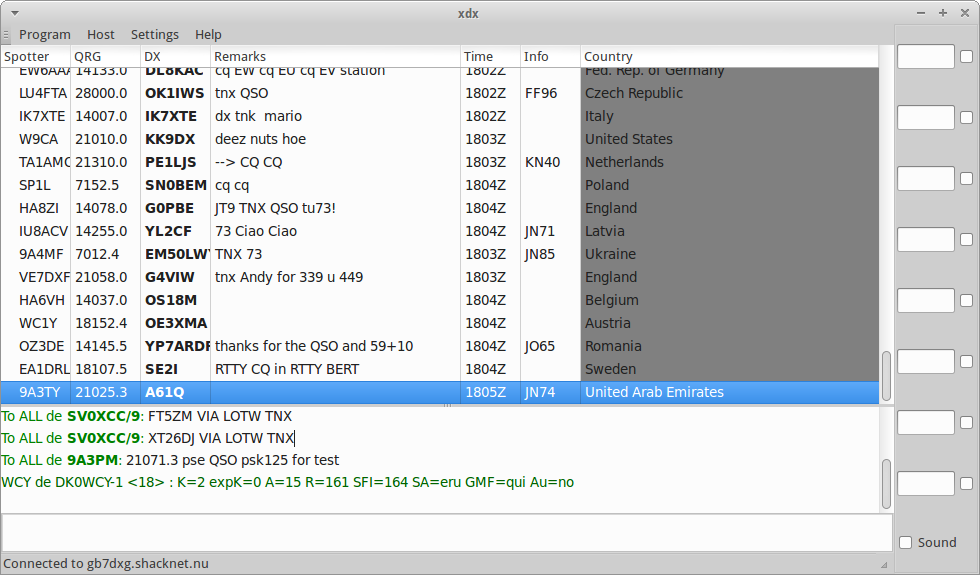 xlog
xlog is a GTK+ based logging program for Amateur Radio Operators.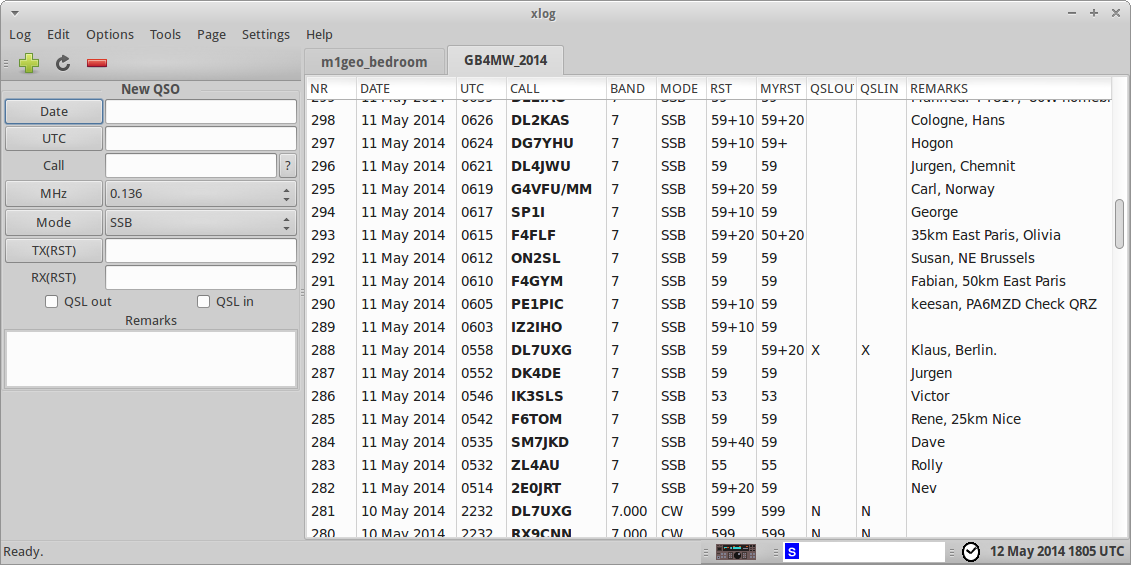 fldigi
fldigi is a digital modem program for ham radio operators.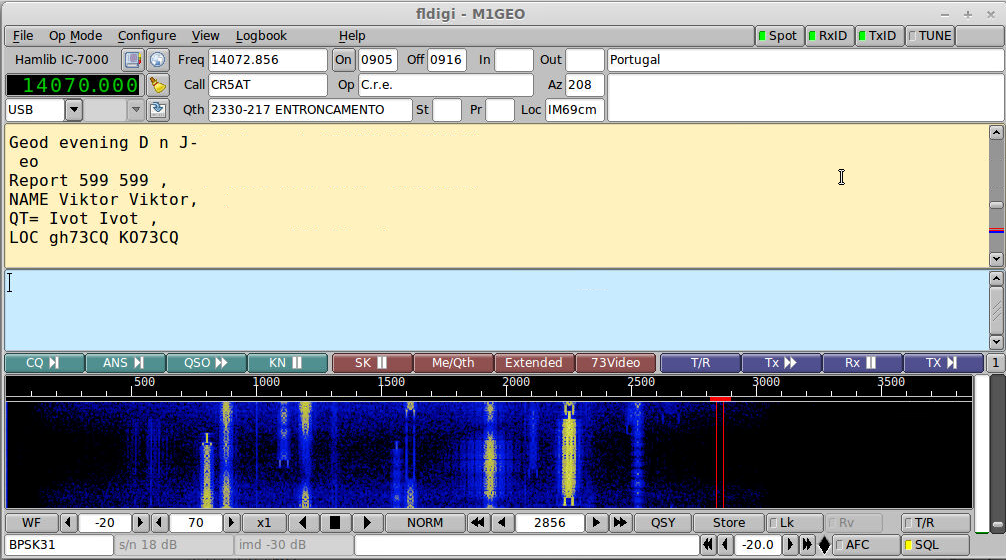 wsjt & wsjtx
wsjt is a weak signal communications program. It supports multiple operating modes:
FSK441 – fast mode for meteor scatter
ISCAT-A, ISCAT-B – optimized for meteor and ionospheric scatter
JT65A, JT65B, JT65C, JT65B2, JT65C2 – for EME and troposcatter
JT4A, JT4B, JT4C, JT4D, JT4E, JT4F, JT4G
CW – 15 WPM Morse code, messages structured for EME
Echo – for EME echoes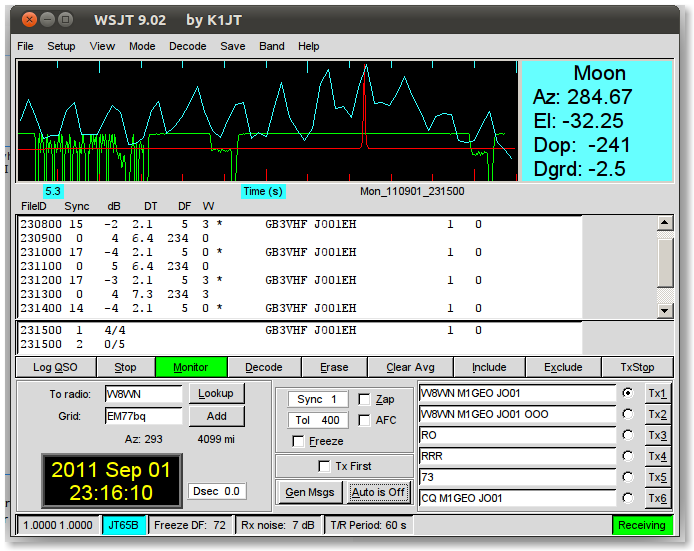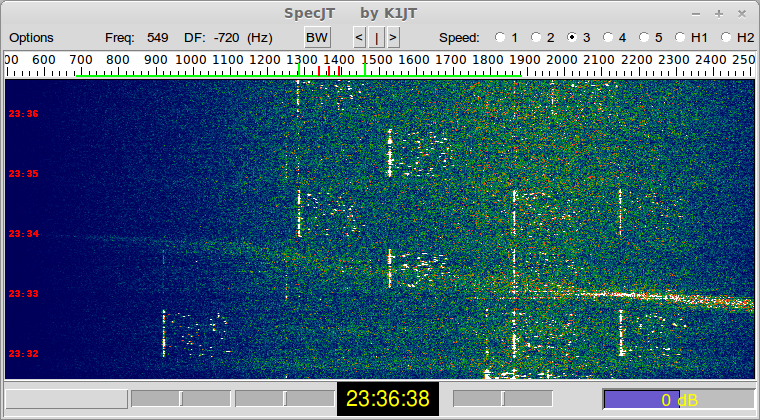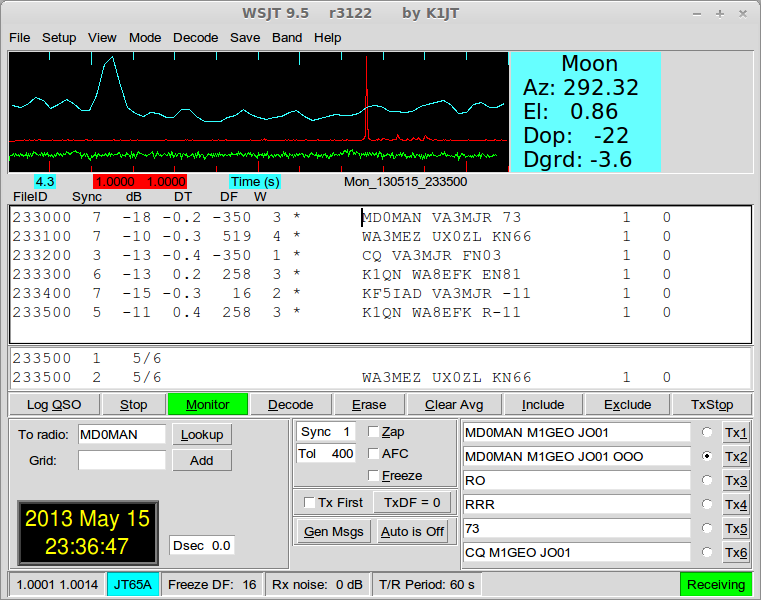 xastir
Xastir is a graphical application that interfaces ham radio and APRS(tm) internet access to real-time mapping software.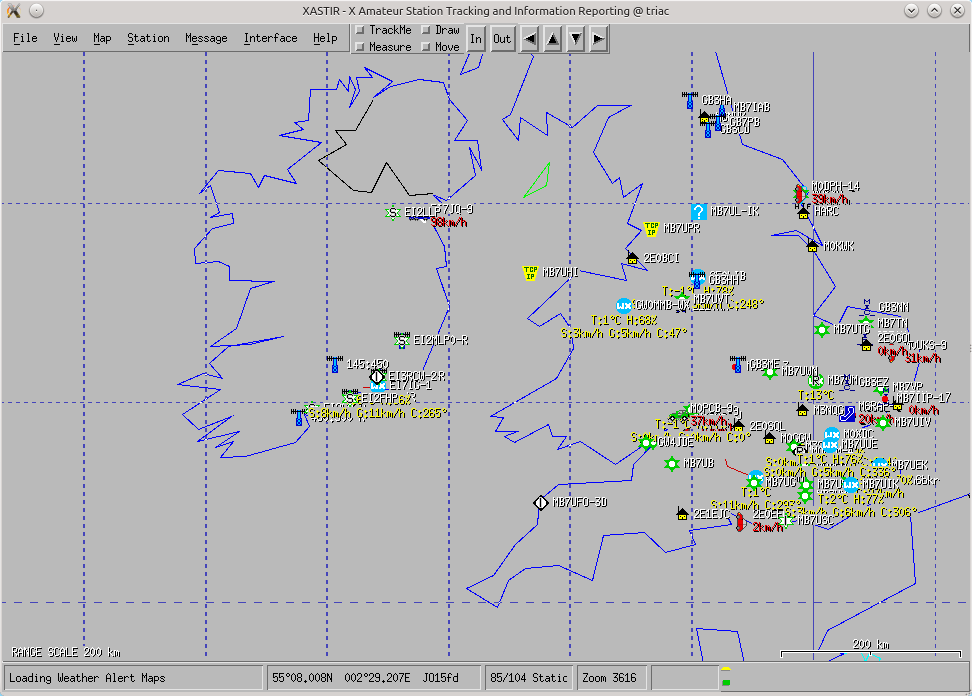 grig
grig is a graphical user interface for the Ham Radio Control Libraries (hamlib) below.

hamlib
Is a library which many other programs base their radio interface upon. It provides a common software layer to control and interface with radio transceiver hardware.
freedv
freedv is a Digital Voice program for HF.
FreeDV has it's own repository for Linux. See the homepage of the project for information. For the apt package manager, visit the Debian page.