Map
This map shows some of the stations worked during the event. These details are from QRZ.com where possible.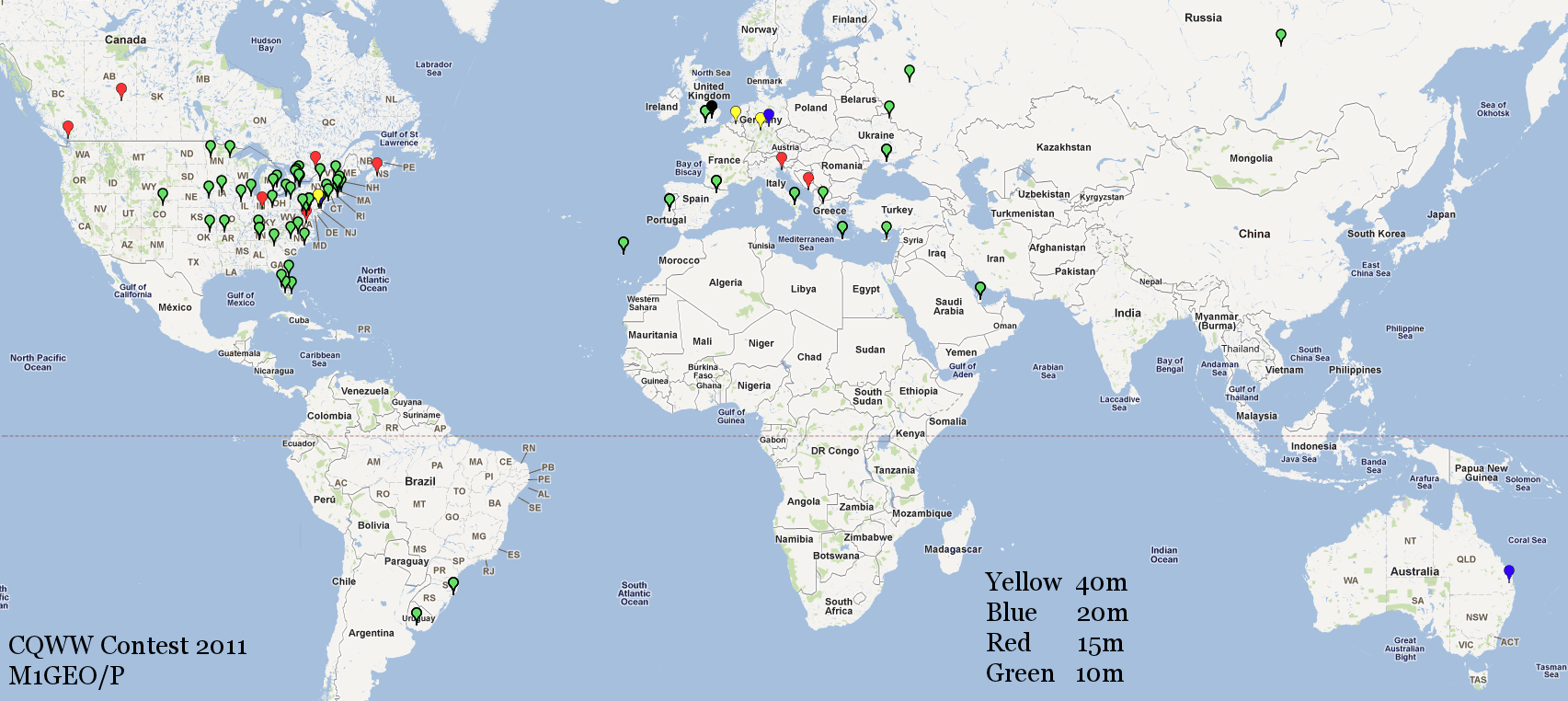 Click the map once for image details, and again for high resolution image.
Photos
Here are a few pictures from the 2011 CQWW contest that Dave Mills (G7UVW) and I took part in.