This weekend I drove to the 42nd Dutch National Radio Fleamarket hosted by the Bossche Radio Amateur Club and held in Rosmalen at the Autotron, Graafsebaan 133, 5284 The Netherlands.
This year, Dave G7UVW couldn't make the trip, so Dave M0MBD jumped in at the last moment. In total, five of us were crammed in my car: Chris G8OCV, Peter G0IAP, Dave M0TAZ and Dave M0MBD and myself, M1GEO. Dave M0TAZ drove Peter G0IAP and Dave M0MBD from London to my home in south Norfolk. And from there we all headed to the Harwich International Ferry Port for our sailing at 23:00 to the Hook of Holland (courtesy of StenaLine). We always aim to arrive at the ferry early, put our luggage in our cabins, and then head to the bar for discussion and drinks!
In the morning, an all you can eat buffet starts the day well. The Rosmalen Autotron conference centre is about 50 minutes by car from the Hoek Van Holland port. After paying the entrance fee (€8, 2017) we were free to roam around from about 9am till 3pm when the conference centre closes.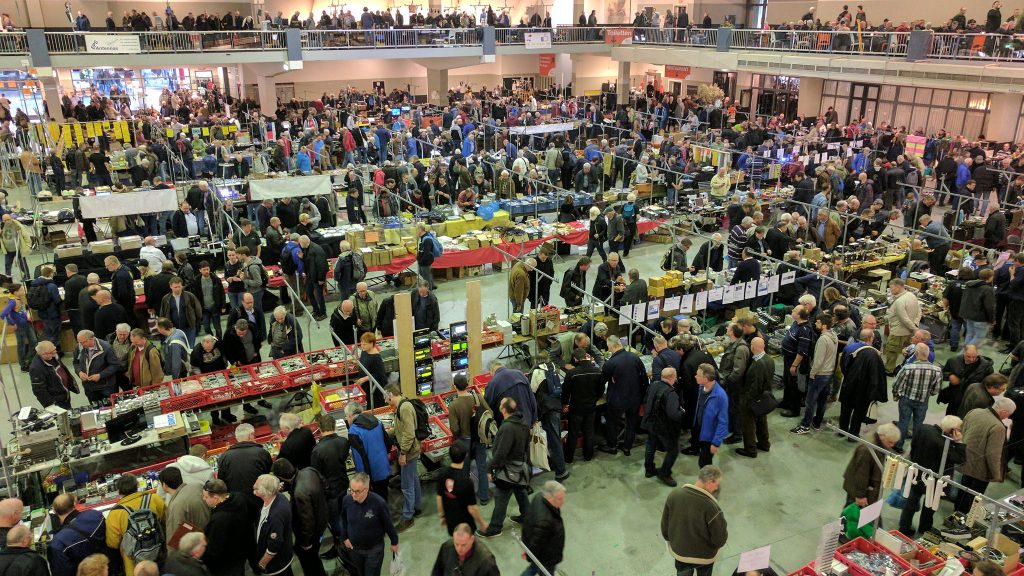 As well as providing a great chance to purchase some parts for constructing projects, the hamfest also provides a good opportunity to catch up with friends from around western Europe. It was good to catch up with Niels PA1DSP and Pieter PA3FWM (of WebSDR fame), among many others.
Returning to the ferry terminal, we had a short wait before the check-in opened. We passed this time in the terminal building, using the remaining few Euro coins to buy coffee from the vending machine. Once we had boarded the ferry we offloaded our cases into our cabins once again and convened at the bar for a drink before our 3-course evening meal.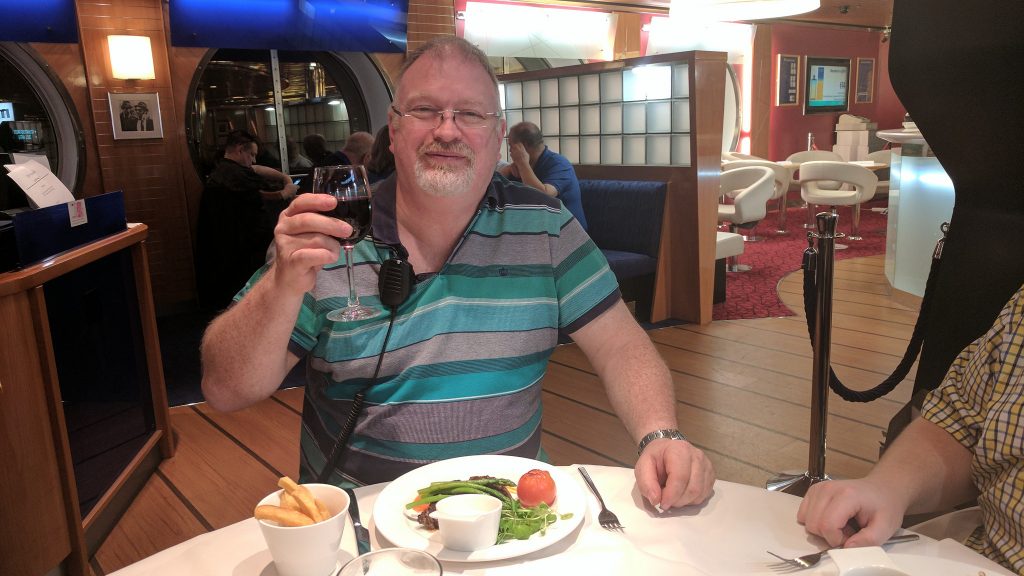 Another breakfast starts off the Sunday morning well. Departing the ferry at about 7am allows you to get home early and still have most of the day to yourself, to enjoy your hamfest purchases! All in all, the total cost of this year's trip was £158 per person, including all food and fuel. Not too bad at all!